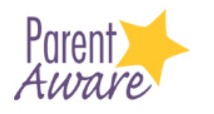 Exciting news! Precious Little Blessings Daycare is 3 star parent aware rated!
Up to 90% of the brain develops by age five, making the early years a critical time in your child's life.
Too many of Minnesota's children are not prepared for kindergarten. Parent Aware gives you the tools and information to find the best quality child care and early education for your child. Based on research, Star Ratings help families identify programs using the practices that best prepare children for kindergarten.
Parent Aware helps families find the quality care and education their children need to succeed in school and life. Parent Aware is a search partner. We work side-by-side with families, offering free tools and resources to help them make informed choices about high-quality care and education opportunities.
One way we do that is through Parent Aware Star Ratings. Our One- to Four-Star Ratings allow families to easily identify child care and early education programs using research-based best practices to prepare children for kindergarten. Programs who volunteer to be Rated are going above and beyond health and safety requirements and have:
Volunteered for extra, in-depth training
Devoted themselves to strong, caring relationships with each child
Adopted the latest approaches to keeping children's learning on track
Committed to daily activities and routines that help children learn
Featured Guides to Child Care and Early Learning
For resources about Parent Aware go to: http://parentaware.org/
Listed below are some of the resources available.